Key Features of Your QR Code
Power up your next marketing campaign with beautifully designed, high quality QR Codes that perfectly fit your personality and brand with our easy-to-use QR Code generator.
Create Print-ready Static QR Codes
Choose from 13 different fully customizable static QR Code types. You can use simple text. Link to any page that exists online. Automate connecting via phone, SMS, or email. Send customers straight to your WhatsApp or FaceTime. Secure the location of your shop or office so your guests will never get lost. Save your event details straight on your guests' calendars. Create wallets to receive crypto assets on Bitcoin, Etherium and Elrond. Have your virtual business card ready. Activate checkouts and receive payments and donations to your PayPal account. The possibilities are limitless.
Design Your QR Codes to Reflect Your Brand and Your Personality
Make your QR Codes speak for your brand by changing their colors and shape and adding a custom logo for seamless integration to your ads and designs. Make margins bigger or smaller. Manipulate error correction capacity. Build trust. Gain engagement.
Dynamic QR Codes: One QR Code Forever
Create QR Codes that you can change any time  forever. The power behind dynamic QR Codes, QR Pages allows you to have one QR Code that you can use for all of your business needs. Correct mistakes or completely shift the direction of your campaign even after printing.
Have Your Own Mobile-Optimized Landing Page
Build a mobile-optimized landing page with 45 modular elements to choose from. Create a small online store with checkout options, a restaurant menu that cycles, or a professional page with your portfolio and hiring link – all within the same subscription.
Add an Extra Layer of Protection for You and Your Customers​
Sharing something sensitive? Protect your business by adding a password so only authorized users can access your QR Codes. Protect your customers by adding a sensitive content warning to allow them to filter information that might be upsetting or triggering.
Create Dynamic QR Links Behind Your Dynamic QR Codes
The best QR Codes that are quick and easy to scan use short URLs, so your subscription comes with Dynamic QR Links feature that acts as a built-in URL shortener. All you need is to paste the long URL and the system generates a short one for you. Alternatively, you can create a custom short URL for that more professional look. QR Links allows you to track engagement based on various parameters. Plus, the array of links you can make with your subscription make your QR Codes sustainable.
Your contact details won't last forever, but your vCard QR Code can. Save yourself the hassle of printing and mailing new cards to your network. You can change your data at any time using the vCard Link.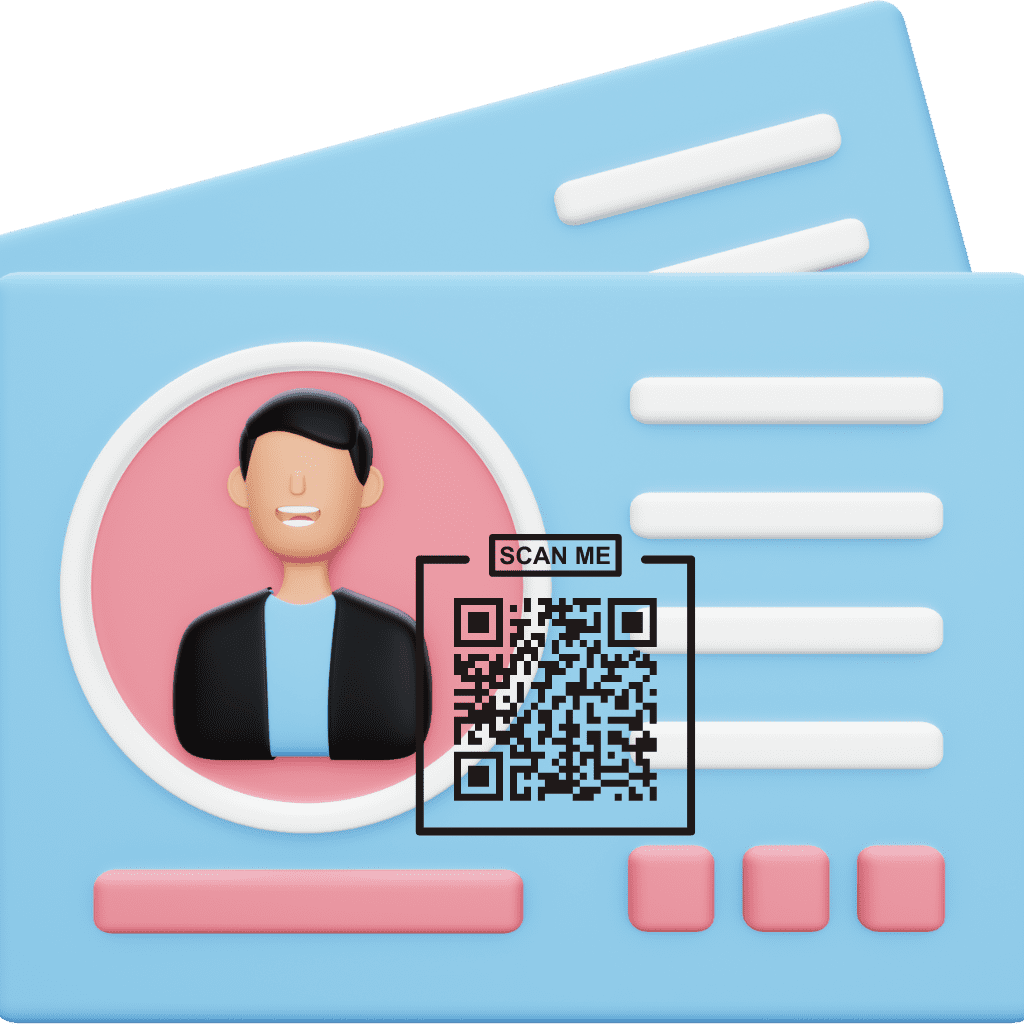 You can change the event details as many times as you wish. Need to reschedule? Change of venue? No need to print new invitations. Simply change the details in your Event Link and you can use the same QR Code for as many events as you need.
Here's a link where you can upload your images, PDFs, and zipped folders built in with your subscription. Need to update your file? Just upload a new file. You can keep your URL and you can keep your QR Code.
Here, you can create your forever URL for that forever QR Code you need for your campaigns. You can change the destination URL anytime you want without having to generate a new QR Code for that totally editable capability.
Get to Know Your Customers with QR Code Analytics
Gather insights about your projects with our built-in QR Code Analytics. Monitor how many times your QR Code was scanned and your landing pages and links visited from which country and language, using which device and operating system, and other UTM parameters. Your subscription allows you 365 days of insights that you can use for future projects and campaigns. Generate a CSV file and download to gain those relevant lessons that will guide your next campaign. Get to know your customers with QR Code Analytics.
Do Much More with Your QR Code Generator
Quality Printing for All Sizes
You know the drill: use JPG for sharing, PNG for printing, SVG for, and WEBP for the web. You have the best options for the size you want.
Teams
Generate better QR Codes, streamline your processes, and manage tracking your campaigns by allowing your team to come together and collaborate.
Monitor Payments
Enable payments on your QR Page via PayPal, Stripe, Crypto.com, Razorpay, or Paystack and see how much you've made in real time.
That's what we mean by limitless possibilities.
If you're ready to experience all the key features of our QR Code generator, sign up for a subscription now. Still need convincing? No worries, your first 7 days are on us!