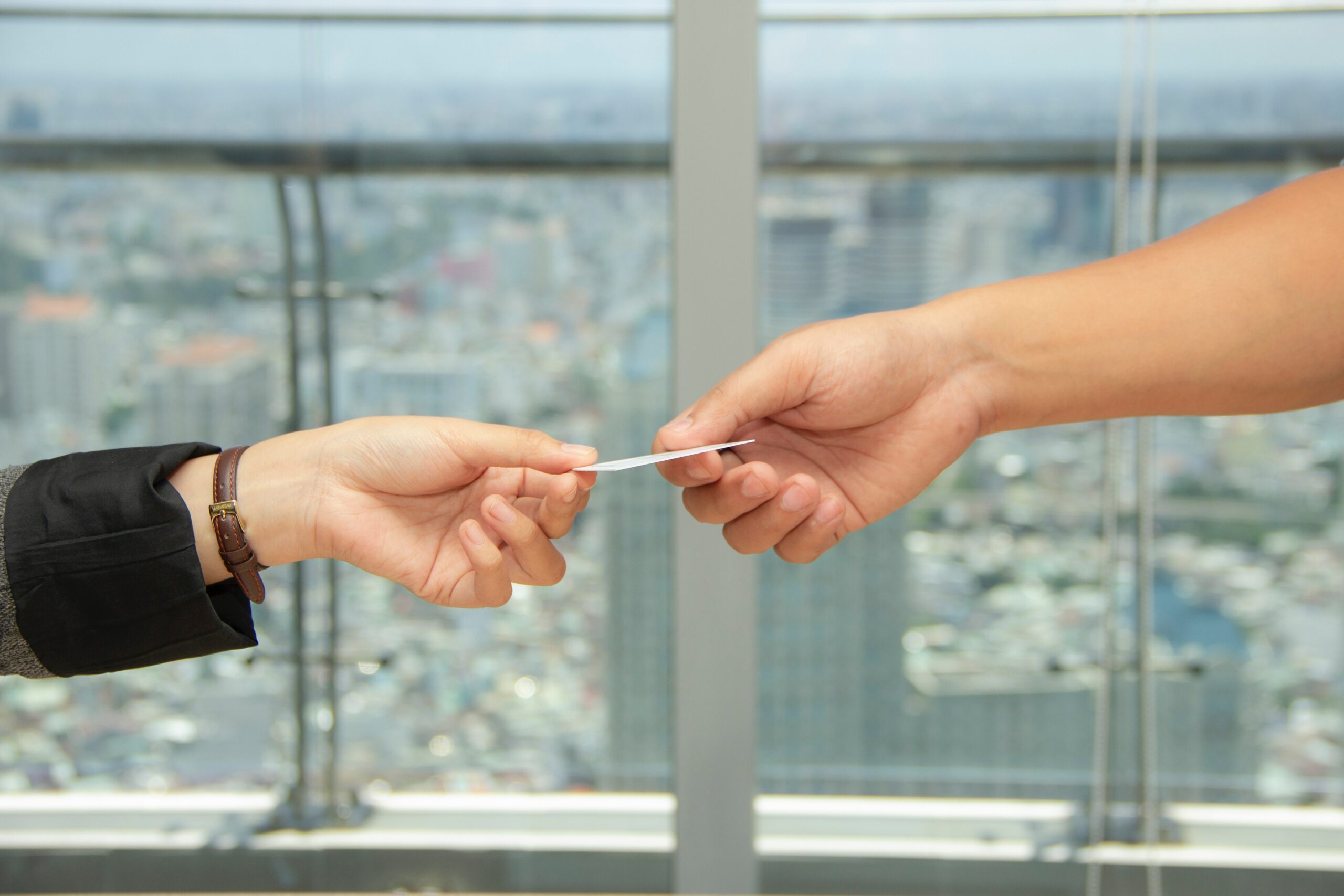 QR Code is no longer a trend; it is the future of business. Now more than ever, individuals and companies are reaping the benefits of integrating QR Codes as an added value to their products and services. This goes for improving your business with QR Code for networking as well.
Whether you think printed cards are essentially dead or you believe they still hold so much value in connecting and building relationships with potential clients, you can improve your business networking by integrating QR Codes.
How can networking benefit QR Codes, you ask?
Why Should I Use QR Codes in Business Networking?
Without a doubt, one of the main reasons QR Codes really took off in the past couple of years is that they can be automatically read by Android and iOS native cameras.
By just pointing their phone's camera on a QR Code, any smartphone user can access information encoded in it.
How many smartphone users there are in the world, you ask? Well, just 6.648 billion. That means a QR Code has a potential to be scanned by 83.40% of the world's population!
Now, this doesn't mean your QR Code will have over six billion scans. What this means is that you are surrounded by people with the capacity to read and potentially store information about you.
Enter your vCard QR Code.
A vCard QR Code is a virtual business card that you can seamlessly share using your mobile device. Like a traditional business card, a vCard has your most important details: your name, job title, company, phone numbers, websites, and address. But unlike a traditional business card, vCards allow your clients to save your details on their phones by just a couple of taps of a finger.
This means no more writing or typing, which saves their time and minimizes the risk of punching in a wrong phone number. This improves the way you network by making the process of saving your contact details easier for new people you meet.
Now if you're excited to incorporate this amazing technology to improve your business networking, here is how you can do it.
How Can I Create QR Code to Improve Business Networking?
To create a vCard QR Code on the QR Code Marketing Suite, just follow these easy steps:
Step 1: Sign in to your QR Cloud account using your login credentials. If you don't have an account yet, you can get a Free plan with a 7-day Pro Plan free trial.
Step 2: Go to "QR Codes". You can find it on the left side of your Dashboard, or on the menu at the upper right corner of your screen. (If you choose the second option, you can either click "QR Code Generator" or "QR Codes", either of which will take you to the QR Code creator.
Step 3: Choose "vCard" on the QR Type field and type in your details. On the QR Code creator page, type in the information you want to encode on your vCard: name, job title, company, phone number, website, address, social media, and a profile picture. You can put it in just some or all – it depends on what you want your network to know.
Step 4: Test your QR Code. On the left of the screen is the live view of your QR Code. Scan it with the camera of your smartphone to make sure that it works as intended and contains all the information you want your network to know. You can also print a test page to be sure that the QR Code works when printed.
Step 5: Click Create. You now have a vCard QR Code. You may now print it or save the image in SVG, PNG, JPEG or WEBP.
Customizing Your Business QR Code for Networking
You now have your vCard! Personalize it further by doing any or a combination of these optional customizations:
Change the style. We commonly see QR Codes where the foreground (blocks) come in squares. On QR Cloud, you can choose to keep them square or make them round, or a personal favorite, dotted.
Choose your color. If you want, you can turn your QR Code into your personal favorite or business brand color.
Add your logo. If you are a company, you may want to stamp your official logo to make your QR Code look more trustworthy. You may do so by simply uploading an image file. Your logo will appear on the center of the 2D square.
Protect with a password. Would you like to limit access to people who can access your business details? You can do so by typing in a password. You can also add a prompt to open sensitive content.
Once you're satisfied with the appearance of your QR Code, you may now proceed to the next step.
Voila! That's how easy it is to make a scannable business card. Now that you have your vCard QR Code, how do you use it?
Bonus Tip
Different phone operating systems operate differently and sometimes some details do not appear when scanned on a particular OS. For instance, iPhone does not include the job title when it saves your QR Code.
To minimize this, how about you tweak your name to include your job title? Say you are Jane Doe-Smith and you are a software engineer. You can use Jane Doe (or Jane Smith), Software Engineer, instead of typing your full name and job title in separate fields.
This way, your client will know who you are right away. Now that's even more convenient!
What if I Want to Change the Information in My QR Code for Networking?
Unfortunately, there's no way you can change a static QR Code. Once it's printed, it's forever (unless the link stops working). If you see yourself having to change certain things in your business card, you need to make your vCard QR Code dynamic.
Dynamic or editable and trackable QR Codes allow changing the encoded information without having to generate a new QR Code. Aside from editability, they can also analyze the success of your vCard QR Code and show the number of times it has been scanned, using which devices and operating systems, and from what countries and languages.
One thing to note about dynamic QR Codes is that they will stay dynamic for as long as your subscription is active. Go to QR Cloud to make a Pro account for a small monthly subscription fee to activate these awesome features.
With that out of the way, let's proceed. So, where can you exactly use your freshly made vCard QR Code?
Where Can I Use My QR Code for Networking?
Here are some of the ways you can maximize your vCard QR Code for your business networking:
Include it on your traditional business card. If you're going to order a fresh batch of your business card, wait a second and add your new sleek code in it. Your clients will appreciate the texture of a printed card and the convenience of a QR Code.
Save it on your phone. Whether you've run out of business cards or you originally meant to just have your vCard on your phone, make sure that your business card can be easily accessed anytime. You can even use it as your phone's lock screen wallpaper!
Print it on a PVC keycard. There will be times when flashing your phone screen to your acquaintances is not an option. Here's when your QR Code on PVC keycard or even a laminated printout will come in handy! Hang it with your ID or tie on the zipper of your bag to maximize visibility.
If you're a job seeker, place it on your resumé so the HR won't make a mistake when contacting you. If you are a speaker at a conference, make it the last slide of your presentation and ask them to send you questions that cannot be accommodated during the event. There are so many ways you can spread your contact details using QR Cloud!
Bottom Line
QR Codes are a great opportunity to improve the way you connect and network with potential clients and business partners. A vCard is an easy-to-make and easy-to-save business card that will definitely fast track connecting and building relationships with other people. Take your business card to the next level by getting your vCard QR Code from QR Cloud.