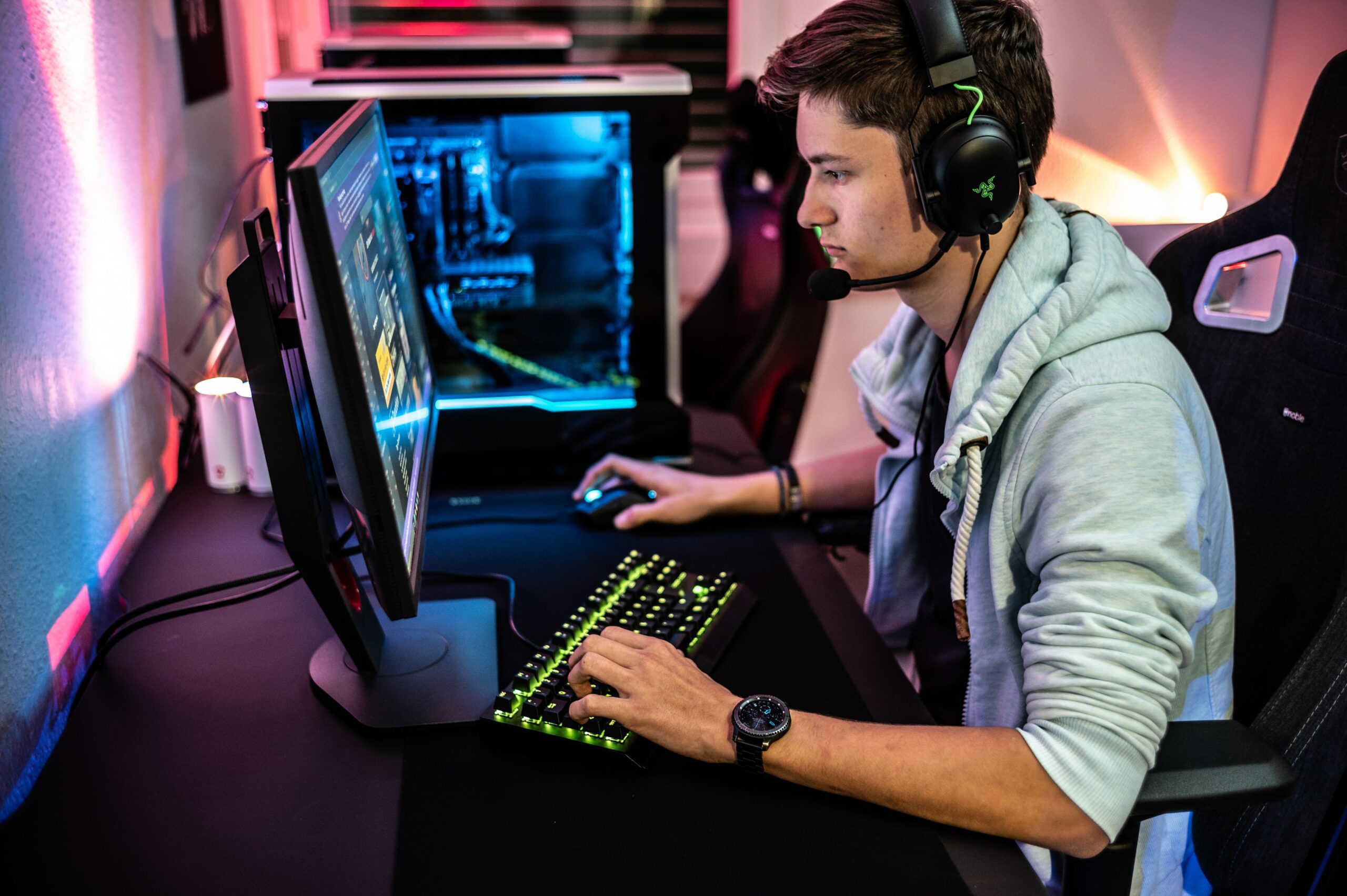 Did you know that developers and now placing QR Codes in computer games? Whether it's in-game or on the packaging, they make for a more interactive and immersive gaming experience.
Video games are a multi-million dollar industry. Competition is stiff, with game developers constantly competing for better storylines and design. One of the ways game developers upgrade their games is by embedding QR Codes in video games.
Game developers and marketers alike have started integrating QR Codes into their games and packaging to influence more engagement from their players.
In this blog, let's talk about how QR Codes are being used in video games for a more immersive gaming experience.
What are QR Codes?
QR, short for quick response, Codes are two-dimensional barcodes that store a large amount of information in different formats. They were invented for better asset management, but are now widely adopted across industries, especially in marketing. QR Codes are being used in advertisements to promote downloading of mobile apps, following on social media, improving customer service, and more.
Nowadays, QR Codes can be scanned by most native smartphone cameras, which is why they have achieved global adoption. Many people spend most of their time on their phone coupled with our decreasing attention span, QR Codes are faster and easier than manually typing URLs, making for better user experience.
How to Use QR Code in Computer Games
Log In
QR Codes are most commonly used for players to log in to their mobile games. You would need to scan the QR Code that appears on a separate screen (another mobile device or your computer screen) to be able to login and start your game.
Adding Friends
A great example of QR Codes in video games is how Pokemon Go Raids allow you to add friends to your raids. Each trainer has a unique trainer code, so instead of sending other players a screenshot of your code, you can just send them your QR Code. This way, they don't need to manually type your code and adding you to their raids is easier.
FortNite also has a Refer a Friend QR Code that gives you free skin.
Exclusive Backstories
Worldbuilding, plots, and backstories are a huge deal for a computer game's fandom. Allowing your gamers to read additional information about their favorite characters helps them build relationships with these characters, as well as understand the motivations behind their actions and choices. This could be in the form of YouTube QR Code or a link to a web page.
Bonus Worlds
Bonus worlds are great once your players have finished the main game. Here they can collect exclusive items or meet new characters. A QR Code that leads to the bonus world may be added at the end of the main game, so players can decide if they want to play further.
In-Game Rewards
Gamers love collecting items for their characters. Skin, boots, a glove, or a potion – name it, they love it. You can place a QR Code that they can scan to redeem rewards while playing the game. You can use a URL QR Code that links to your rewards page.
Secret Information
Give your avid players exclusive access to secret information that will help them progress in the game. This could be in the form of text (using Text QR Code) or a web page or a video (using URL QR Code) that could help your players solve the mysteries.
Earn Points
Who doesn't want extra points? Increase game engagement by giving bonus points to those who will scan the QR Code.
To limit the number of users who can redeem points, look for the advanced settings and set the number of scans. Once the QR Code has reached the limit, they will be redirected to a webpage that informs them that the code has expired. This sense of scarcity gives your players the incentive to scan your QR Code.
Authenticity
Counterfeit games and merchandise are rampant in the gaming community, so a QR Code on the packaging that links to a statement of authenticity is a great way for your players to check that they are not buying counterfeit items.
Lead to Website
Just recently, the popular game FortNite flashed a QR Code at the end of Chapter 3. Scanning this leads players to the website for Chapter 4 Fracture Event, where they can input their coordinates.
Access Video Games
Your players won't have to type in the game and scroll through all the available games on the platform. The QR Code automatically directs them to the exact page where they can download the game.
Download Mobile Games
The same way with providing direct access to the video game, you can also use QR Codes to get your players to download the mobile game from their app marketplace of choice. This way, they don't have to type in the name of the game and scroll through the many games and apps available that may have a similar name.
To see how you can create QR Codes for your mobile game app, read here.
Play Soundtrack
Another way to increase immersive gaming experience is to produce original soundtracks for your games. For example, FortNite x Marvel comics pasted a QR Code on the inside cover of the comics that plays the soundtrack for Moon Knight.
If you want to know more about using QR Codes for your Spotify playlist, click here.
How to Create a QR Code in Computer Games
Here's an easy tutorial on how to generate a QR Code.
Go to your QR Code generator.
Depending on the type of information you will put inside your QR Code, choose a QR Type.
Paste the information into the subfield.
Do a test scan to make sure it works properly.
You're done! You can now incorporate the QR Code into your game or packaging.
Conclusion
QR Codes are a great way to incorporate in computer games due to the sheer amount of information it can store and how easy it is to scan using your smartphone camera.
With so many ways to use QR Codes in video games, players will have a more interactive and immersive gaming experience with your game, along with a great storyline and game design.
Integrate QR Codes in the game or on the packaging and get your players scanning for free rewards!