Virtual meetings are no longer new.
Even before the pandemic, people from distant places could connect with each other or share information in real time successfully through the use of video conferencing applications and software.
With the onslaught of the pandemic, video conferencing has become an integral part of the new normal. Several meetings and transactions have been conducted online through various applications.
Video conferencing ensures that people can keep in touch without having to risk coming into contact with other people. It is also a cost-effective way to connect with people in distant locations because all you need is a device and a stable internet connection.
In order to invite people to video conferences, a link will be sent to them via email, text, or group messaging applications. But accessing these links could be a hassle, especially those that require you to memorize a password to enter.
To make it simpler, you can try integrating your meeting link with a QR Code.
The Pros of Using QR Codes in Virtual Meetings
It speeds up the access to the meeting link. Imagine having to wade through a sea of randomly written letters and numbers just to find the actual URL in a shared link. To do it properly, you may even need to memorize a password or go back to the email. A QR Code can help you quickly get to the meeting link with only one scan instead of going through a tedious process.
It increases participation. You can direct your target participants to a link that will explain what the virtual meeting, conference, or event is about, or a registration form for them to fill in case they signify interest.
It saves anything. Time, money, even natural materials to produce papers and inks to print invitations, name it, a QR Code can spare you the effort and resources. Just place it on your publication materials and share it on your online platforms without worrying about expenses and other things.
Make your meetings alive. Aside from directing your attendees to a Zoom, Google, or Microsoft Teams meeting, you can also put your QR Code on a promo kit and link them to a page filled with contents about your meetings, like videos, interactive games, and other activities that provide excitement.
It keeps your participants safe from COVID. Let's face it. Even as COVID-19's effects are now decreasing, the fact remains that it is here to stay. Hence, we have to continue being careful about the things we touch, like invitations, leaflets, or flyers that may come from other people's hands. By using a QR Code, you can assure that attending the meeting will be contactless, thus, reducing the risk of contracting the virus.
Virtual Meetings that can Benefit from QR Codes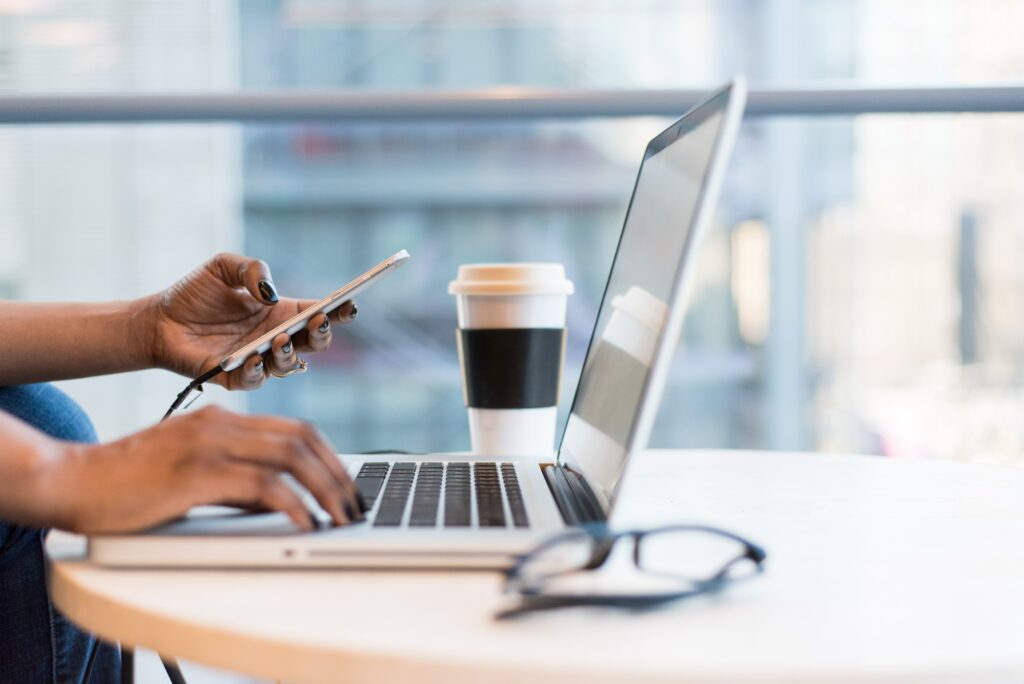 QR Codes can link a participant to any kind of meeting on whatever online platform, and video conferencing software and applications. Here are some of the activities that can gain benefit from the integration of this easily scannable technological feature:
Business meetings
Panel interviews
Activity or project planning
Academic-related meetings (online classes, thesis presentations, group tasks, class reporting, PTA meeting, etc.)
Consultative meetings
Virtual reunions, get-togethers, and watch parties
Orientations
Training, webinars, and workshops,
Product and service promotions
Live selling and giveaways
Interactive games (e.g. charades, scavenger hunts, truth or dare, mobile games, etc.)
Social events
Virtual concerts
…and other interesting activities can easily be accessed in just a scan away. All you need to do is get the link of the video conference and generate a QR Code for it.
To make your codes unique and personalized, you can customize them in QR-generating websites like qr-cloud.com.
How to Create a QR Code for Your Virtual Meetings
Choose a video conferencing application that you can easily work with and create a link. Make sure to copy the link before you proceed.
Go to qr-cloud.com, a simple and easy-to-navigate website for all your QR Code needs.
Access your account by signing in, or open an account by signing up. You can find both of these buttons on the upper right corner of the screen.
You can always choose a free plan for a start. But if you want to access better features like QR templates, there are plans depending on your purpose for generating a code.
Choose the box with a QR icon on the dashboard.
Click the blue box that writes, "Create QR."
Change the name of your QR Code.
Set your QR type to URL. Upon doing so, a bar will appear. Paste the link that you have copied there.
Give your QR Code a unique look by playing with the colors, appearances, logos, gradients, and other customization options.
Click "Create."
Remember to give your newly-generated code a quick scan to see if it works. To ensure the functionality of your QR Code, make your logo small, or you can choose not to add one.
If it works, then good! You can now download your QR Code, lay it out on any publication material, and post it on various social media platforms. You can even have print and post it anywhere it is easily accessible.
Additional Learning
After creating your QR Code, you can still make it more unique by integrating it with an image of a video camera or your own illustrations, if you have any.
First, choose a reliable page-designing website. This is a site that you can easily navigate and work with.
Next, choose a layout type. Should it be square or rectangular?
Then, upload your QR Code and other pictures.
And lastly, lay it out with your drawings or the site's default images and vector arts.
The Bottom Line
Technology has indeed facilitated our work, and that includes scheduling online meetings. Again, these activities for now are quite confusing and require effort to be accessed, so integrating it with QR Codes are essential. Using these codes can make access to virtual meetings easier, faster, and more engaging.
So what are you waiting for? Level up your virtual meeting experience with QR Codes.