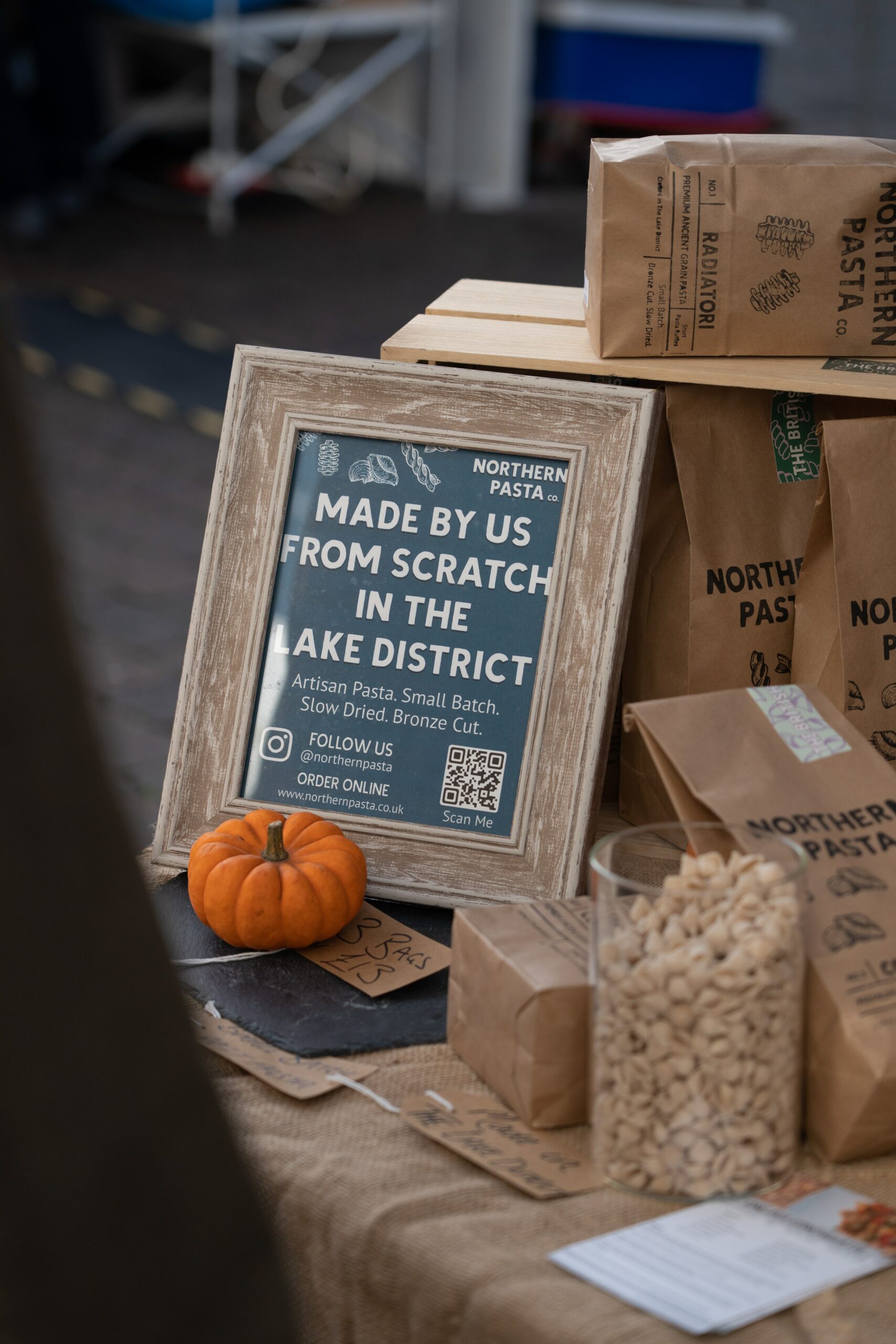 Nowadays, QR Codes are already used for many purposes. Marketing, education, health, and entertainment, all of these rely on QR Codes for quick, easy, and safe facilitation of work or tasks. Unlike traditional ways of sharing information, all it takes is a quick scan and the user can already travel through a variety of destinations on the web. Agriculture, like many other businesses, can greatly benefit from the use of QR Code for marketing produce.
By connecting these codes to their website, products, tutorial videos, and other services, businesses may gain potential customers or clients who can be inspired to generate money from agriculture.
What QR Codes are and How They Work
Have you ever wondered what the black and white squares or dots on products, posters, publication materials, certificates, receipts, and other items are? These are known as QR Codes.
QR Codes are barcodes that route users to various internet platforms such as social media websites, landing pages, email, video streaming sites, and more. They were inspired by a traditional Japanese board game, and are more powerful than barcodes. You don't have to purchase a bulky machine to scan a QR Code. All you need is a smartphone and a QR scanner, and you can gain access to a lot of information in a short time.
Uses of QR Code for Marketing Produce in Agriculture
Promote Agricultural Products
While displaying your agricultural products (vegetables, meat, fish, poultry, fertilizers, or pesticides) in a physical or online market, you can include a QR Code and direct your customers to a landing page, a social media page, or a mailing list where they can learn more about the product, its benefits, and how these can be used.
Educate and Inspire Your Target Clients
You can create a blog or a vlog, or a podcast presenting step-by-step instructions on how to create or use your organic pesticides or fertilizers, how to cook a meal using your vegetable produce or animal products, or how to take care of seedlings and plants. These materials can be linked to a QR Code and posted anywhere accessible. Doing this will make your potential clients realize the importance of agriculture and make this an investment.
Increase Following and Social Media Engagement
The more people engage with your content, the more inclined they are to support your cause or purchase your items. Integrate QR Codes into your published materials to keep them up to date on your latest postings and encourage them to interact with them.
Win Your Clients' Trust and Loyalty
How do you win the hearts of your customers? By making sure that your products and services are of high quality for a reasonable price; by listening to their feedback; or by providing freebies and giveaways, especially those that are made personally by you. QR Codes can definitely direct them to your feedback forms or landing pages for coupons, giveaways, and other perks.
Streamline Payment Methods
Paying for the products does not need a lot of effort. With a QR Code, the user can just scan and go directly to the form to fill.
Benefits from QR Code for Marketing Produce in Agriculture
When we say agricultural products, we are not only talking about fruits, vegetables, meat, and fish. These can range from a variety of produce, materials, and equipment. Here are some of the agricultural products that you can promote using QR Codes.
Fruits and vegetables
In some markets, businesses provide a QR code of their produce along with its packaging. This helps the customers to know about the variety or quality of the produce they are consuming.
Seeds and seedlings
A product packaging can only tell so much about the goods. Including a QR Code to your seed packet or seedling label could help clients learn how to raise and care for your seeds and seedlings.
Fertilizers and Pest Control
Do you want your clients to know when, where, and how to use a certain brand of fertilizer or pesticide? A QR Code can help you. Integrate it in your fertilizer packaging and lead them to a blog or vlog providing instructions on the proper use of the product.
Farming and gardening tools and equipment
You can stick a QR Code on your farming or gardening tools, or equipment too. This will lead your customers to a blog or vlog that provides a tutorial on how to use it, or how to repair it in case it malfunctions.
Animal Products
You can also inform your customers about the quality of meat, eggs, fish, poultry, or dairy products by including a QR Code in the packaging. Link the code to a particular link in your website and give them an array of information. Informing the customers will increase their chances of supporting your business.
Animal Feeds
Learning about the contents and quality of animal feeds will ensure a robust growth of your livestock or poultry products. Include QR Codes in the packaging of your animal feeds and ensure the customers that their animals are well-taken care of.
Creating a QR Code for Marketing Produce in Agriculture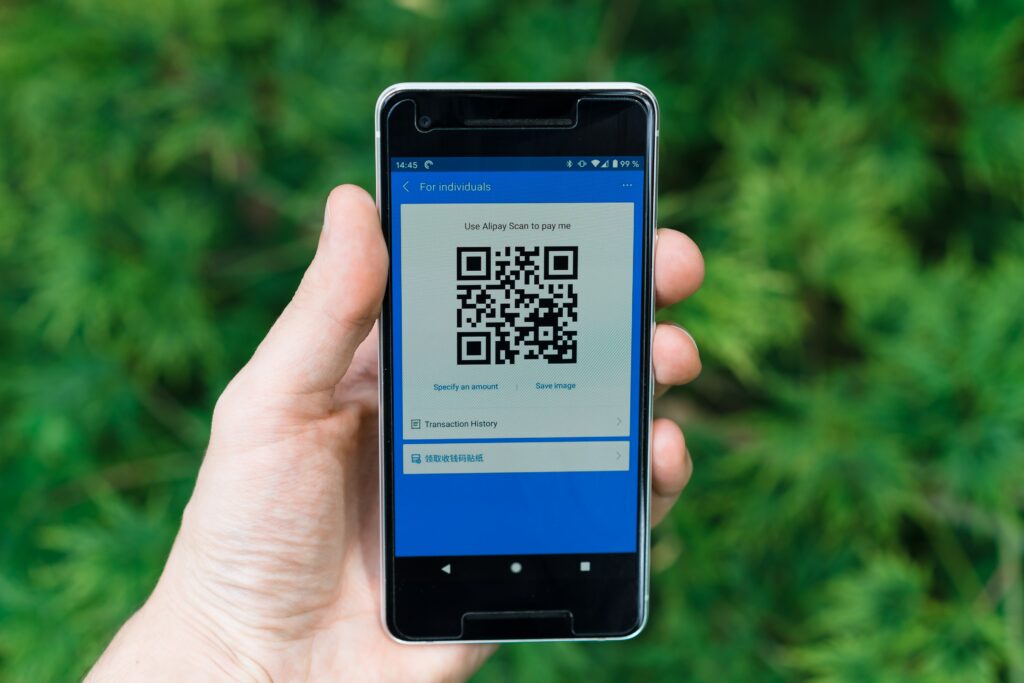 Choose a QR Code generator that could provide not only a fast and easy way to access your product's information but also a look that is uniquely yours, and qr-cloud.com is a reliable website for this purpose. How can you create a QR Code? Here are the ways.
Visit qr-cloud.com by typing the website in the URL bar.
Access your account by clicking "sign in" or "sign up." If you sign in, you will be taken directly to the dashboard. If you click sign up, you will be directed to a form where you need to enter your email address and password. You also have three kinds of plans to use and may access more interesting features depending on your purpose.
In the dashboard, there is a QR-looking box. Click it, and when you come to another page, click "Create QR."
The next page you will find yourself contains a column with forms to fill and another column for a preview of your QR Code.
Change the name of your QR if you wish to access it again the next time you visit.
Choose the type of QR Code. It can be a URL, a social media page, a location, or a payment form. Depending on the type you used, you can paste a URL or provide other information required.
Give your QR Code a unique look by exploring different colors, backgrounds, and styles. You can also upload your business logo to make it stand out.
Click "Create QR" once you are done, and give it a scan test to see if it works.
Download your QR Code. You can choose to lay it out on a publishing material, or print it on a sticker and place it on your product packaging.
Conclusion
The QR Code has revolutionized the marketing landscape. It has aided in the facilitation of transactions, allowing clients to learn about the products and purchase them without trouble. It may even change the game in the agricultural industry. The QR Code can assist you in gaining, educating, and inspiring devoted customers, as well as ensuring the quality and stability of your agricultural business. Looking for sure ways to make money in agriculture? Try QR Code now and take your agribusiness to a whole new level!