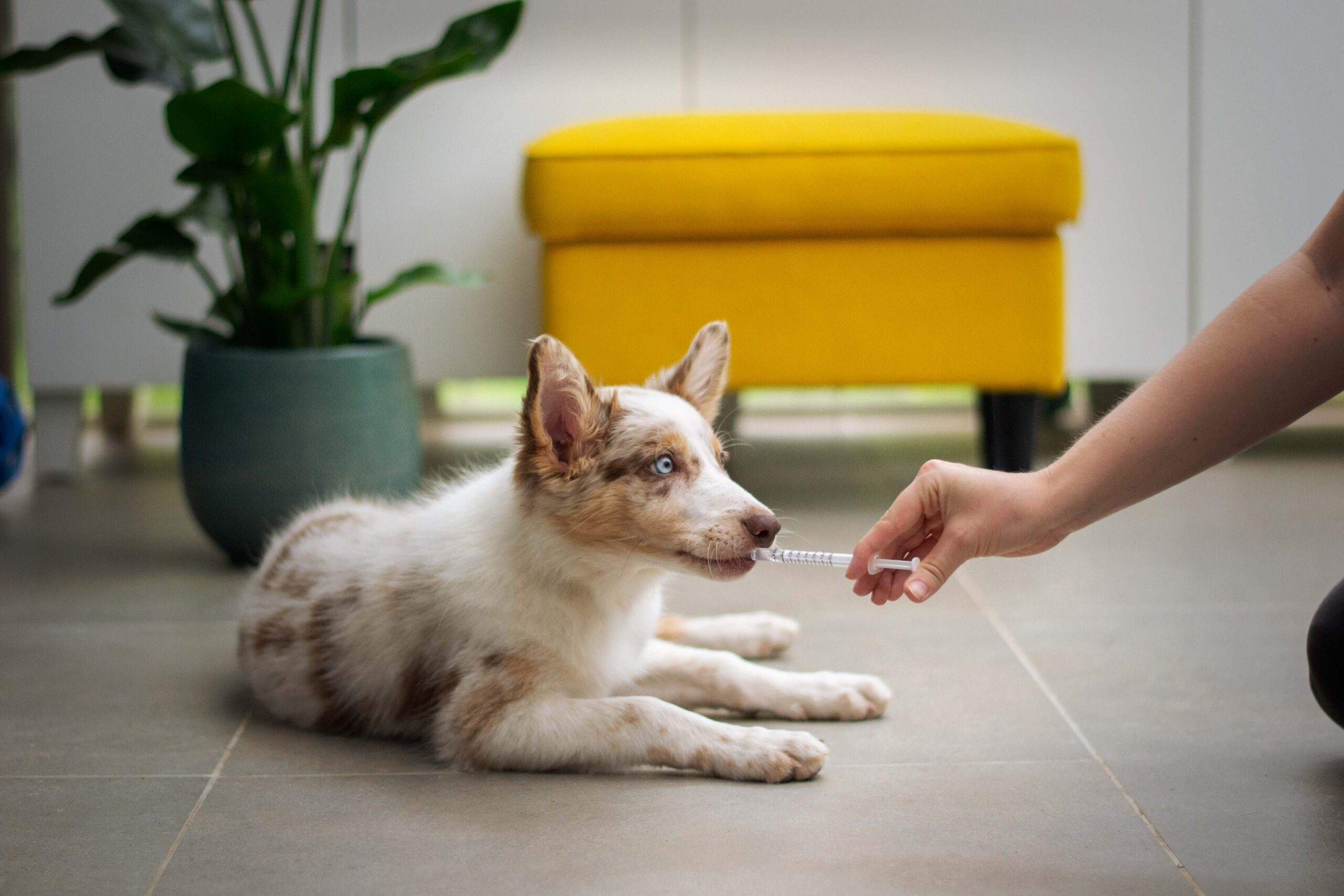 Quick Response or QR Codes are two-dimensional barcodes invented in 1994 by Japanese car parts manufacturer Denso Wave for asset management purposes. Because they can store more information, they were developed as a solution to the limitations of the traditional UPC barcode.
Later on, industries would discover the potential of QR Codes for marketing purposes. QR Codes have been popular in Asia for decades now, but have only reached the mainstream in the West during the pandemic. A huge part of this adoption is the rise in smartphones that can automatically read QR Codes using just their native cameras.
Use Cases of QR Codes for Vets
QR Codes grew popular because of the convenience it gives to people. And veterinary services and clinics are now also using them.
QR Codes for vets are efficient in marketing veterinary services and practices, products, and making the lives of your clients and their companions, and also your management team.
Showing clients your amazing services at your website.
Clients are easily attracted if they can see descriptive samples of vet services you offer. Clinics can generate QR Codes and display it at their front desks or reception areas where clients can scan them while waiting. It can also be printed in leaflets, brochures, and other printed materials to increase marketing. Scanning QR Codes for vets may show the following services and information:
Wellness examinations
Vaccination services
Spaying and neutering
Dental Care
Location of the clinic
Animal care practioners
Success stories
Booking clients
Looking to find ways in making your appointment system easier? QR Codes for vets may save valuable time to your team and clients. Just link your existing or newly created booking form to your QR Code to encourage clients to book using your system.
Scanning your codes can directly lead them to your calendar and check the availability of your service on their preferred date. They can also do self scheduling and even transact payment to ensure their slot.
Contact information
QR Codes for vets may include contact information that can easily connect clients to phone calls with ease. Your code can automatically open the contacts application from your mobile phone when scanned and all the contact information can be easily saved. Contacting your clinic for the next visit is now easy.
Outpatient care plans
Some clients may find it difficult to keep track of the needed care plan for their pets after they have been discharged from the clinic.
QR Codes for vets may show easy to follow step-by-step care plan instructions for their pets' fast recovery.
Codes can also be used to easily report and track our pets' medical status including medicine intake, diet, physical well-being and evem contacting clients if a follow check up is needed.
Payment
Electronic or digital transactions, including payment of goods and services, have become part of our daily lives because of the pandemic.
QR Codes for vets may link online payment portals to make transactions easier for clients. Clients simply have to scan the code and input their payment details, choose their mode of payment or their preferred payment terminal.
Clinics also have the option of scanning the code of their clients. These codes are given to them by their chosen bank.
Quality assurance
Letting clients leave reviews can make great impacts in assuring quality of services. It can also boost your clients confidence in choosing your clinic.
QR Codes for vets can make it easier and less unhandy to your clients to leave review. You can put it on your receipts, exit doors, and on your website. You can also link your facebook page for clients to give that 5 star review your clinic deserves.
Healthcare and insurance claims
Our pets deserve to have proper healthcare and insurance plans for their protection, and claiming them from providers is not an easy task.
QR Codes for vets may include contact information, claim forms, and other related concerns. Using these codes has a number of advantage:
Fast communication and processing
Increased security in data privacy
Less paper handling and duplication of entries.
Faster recording of transaction
Patient medical records management
Our pets too, need to have their own medical record for future health needs and it should be available whenever the need arises.
Clinics need to properly record information of their patients to properly give healthcare and uncalled diagnosis, improper medicine prescription, amd worse death.
QR Codes for Vets can be printed in pet cards and medical records. These can ease the work of and also increase efficiency of providers.
How to Create QR Code for Vets
With QR Cloud, the QR Code marketing suite, it is easy to create QR Codes. Here's a quick tutorial on making your first static QR Code.
On your QR Cloud dashboard, head on to the QR Code generator.
From the QR Type options, select what kind of QR Code you would like to create.
Encode a name for your QR Code, and then all the necessary information.
Customize the appearance of your QR Code to fit your brand.
Once you're satisfied with how your QR Code looks, perform a test scan to make sure it works as intended.
Print or download and start using your QR Code!
It's that easy!
QR Codes: Future of Healthcare for Our Pets
Numerous healthcare, including animal care, providers still rely on old systems when it comes to giving services. Smartphones are now more advanced and almost everyone holds their phone once in a while.
This can be an advantage for animal care providers if they can incorporate technologies such as QR Codes, to present and access information with convenience.
QR Codes for vets can also be a breakthrough mechanism to make services and systems more transparent to make providers and clients trust each other more.
Technology, including QR Code for vets can help animal care providers catch up with modern technology and eventually improve outcomes of services.