As more and more people choose to work from home nowadays, food delivery services have also begun to rise in popularity. Whether it's ready-to-eat meals or ready-to-cook fares, customers can now experience restaurant-quality meals in the comfort of their own home. In this article, let's take a look at how you can use QR Codes for food delivery service.
What are QR Codes?
QR Codes are two-dimensional barcodes that can contain a huge amount of data in a small square matrix. Because of its versatility, it can hold alphanumeric characters, symbols, images, audio, documents, and more. They can also perform commands like lead a user to a URL or connect them to WiFi.
More importantly, the information encoded in a QR Code can be scanned using the native camera of most modern smartphones.
Uses of QR Codes for Food Delivery Service
QR Codes have numerous benefits for restaurants and bars, but how about food businesses that are purely online? There are still lots of ways you can use QR Codes even if you don't have a physical store.
To use these QR Codes, you can add them on your paper bags or receipts.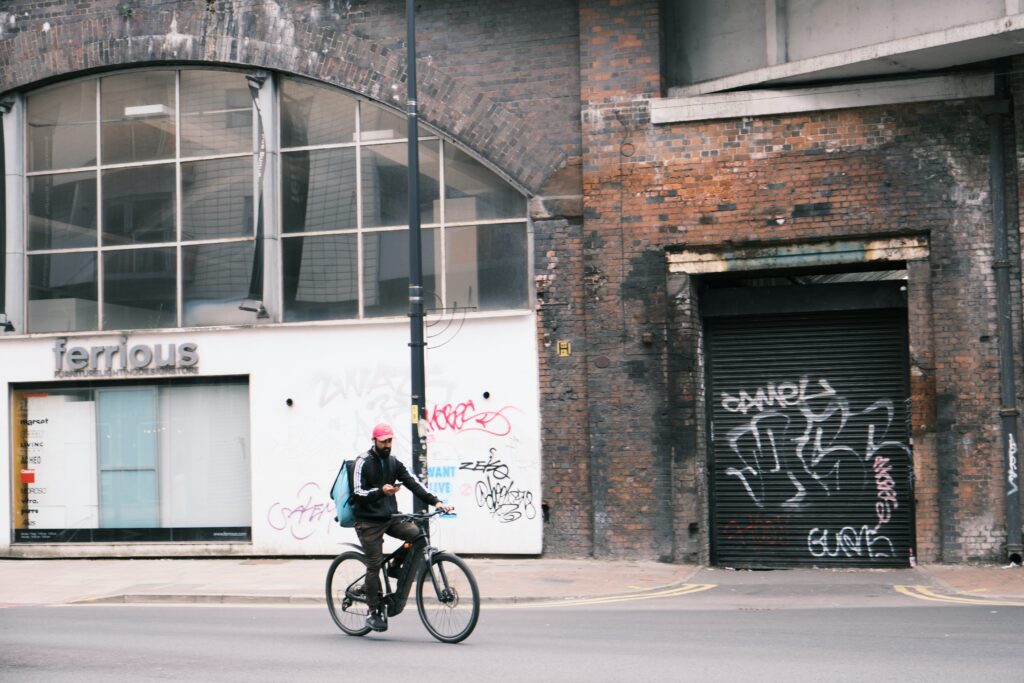 Nowadays, more and more food businesses are investing on their own mobile applications. Mobile apps are popular because they can be a one-stop shop for everything that the store offers. Customers can place orders, read blogs and articles, reach customer service, and find links to their favorite store's social media pages in just one app.
If you decide to invest in a mobile app, one great way to encourage your customers to download it is by having a QR Code that leads to the exact download link on the app marketplace of their choice. Through this, your customers won't have to manually look for your app on Google Play or the App Store. All they need to do is scan your QR Code to get your app.
Aside from mobile app downloads, you should also use QR Codes to gather customer feedback. As you know, you must listen to your customers if you want your business to grow. Positive feedback on websites like Zomato or Tripadvisor can also boost your chances to be found by new customers.
Payments and Tips
Paying and tipping without cash is now commonplace. Thanks to online banking and other digital payment channels, your customers can now send in their payments even without cash or credit card. All you have to do is show them your QR Code where they can send in their payment.
If you want, you can also accept cryptocurrency payments. We wrote an article that will help you create your crypto wallet for that seamless and safe exchange of crypto assets.
If you're delivering ready-to-cook meals instead of cooked food, chances are you'd also include recipe cards to help your customers have a great cooking experience with your recipes. But physical cards tend to get lost or stained during cooking. You can prevent this by providing QR Codes that will lead to a recipe card or a simple text-based guide that won't need WiFi to read.
How to Create QR Codes for Food Delivery Services
To create QR Codes, you need a QR Code generator that will fit your business's unique needs. Thankfully, there are a handful of generators to choose from nowadays, so you have lots of options when it comes to choosing your QR Code partner.
Here's how easy it is to create QR Codes on QR Cloud.
To make static (permanent, uneditable) QR Codes:
Open the QR Code generator from your dashboard or user menu.
Type in a name for your QR Code.
Choose from 13 different types of QR Codes from the dropdown menu.
Input all the needed information, depending on the type of QR Code you want to make.
Optionally, customize the appearance of your QR Code. You can change the shape and color of your code. You can also add your logo in the center to increase awareness and trustworthiness.
If you want to increase the likelihood of your QR Code to remain functional with minor damage, adjust the error correction level. You can also decrease or increase the margin of your QR Code.
Perform a test scan to ensure that your QR Code works as you intend it to.
Once you're satisfied with your QR Code, save and download it on your device.
To create dynamic (editable and trackable) QR Codes:
Creating dynamic QR Codes requires a subscription to the QR Code generator. If you already have one, here's how you can generate your first dynamic QR Code:
Look for the "Create Link" button and choose Dynamic Link.
You will be prompted to type two URLs. On the first box, type or paste a URL that will serve as the destination Link for your QR Code.
On the second box, type a short URL. This will be the permanent URL that will make your QR Code dynamic.
Once you create your link, follow the steps for creating a static QR Code above.
To make your QR Code dynamic, go to the settings page of your Dynamic Link and look for the Leap Link URL. Type or encode a new destination URL in the box. Now, once you scan the old QR Code, you will be redirected to a new URL. Remember to only change the Leap Link URL. (Leave the short URL alone!)
That's all! It's really that easy. QR Cloud has more options – QR Pages, File Links, Event Links, PDF Links, and vCard Links – but the basic directions are similar. QR Cloud is easy-to-use and has lots of options to help you make reliable and beautiful QR Codes that fit your marketing or even administrative needs.
Unsure yet? Why not give QR Cloud a try for free? We'll give you 7 days to test our Pro Plan so you can be sure that we're the perfect partner for you. We think you'll love it!