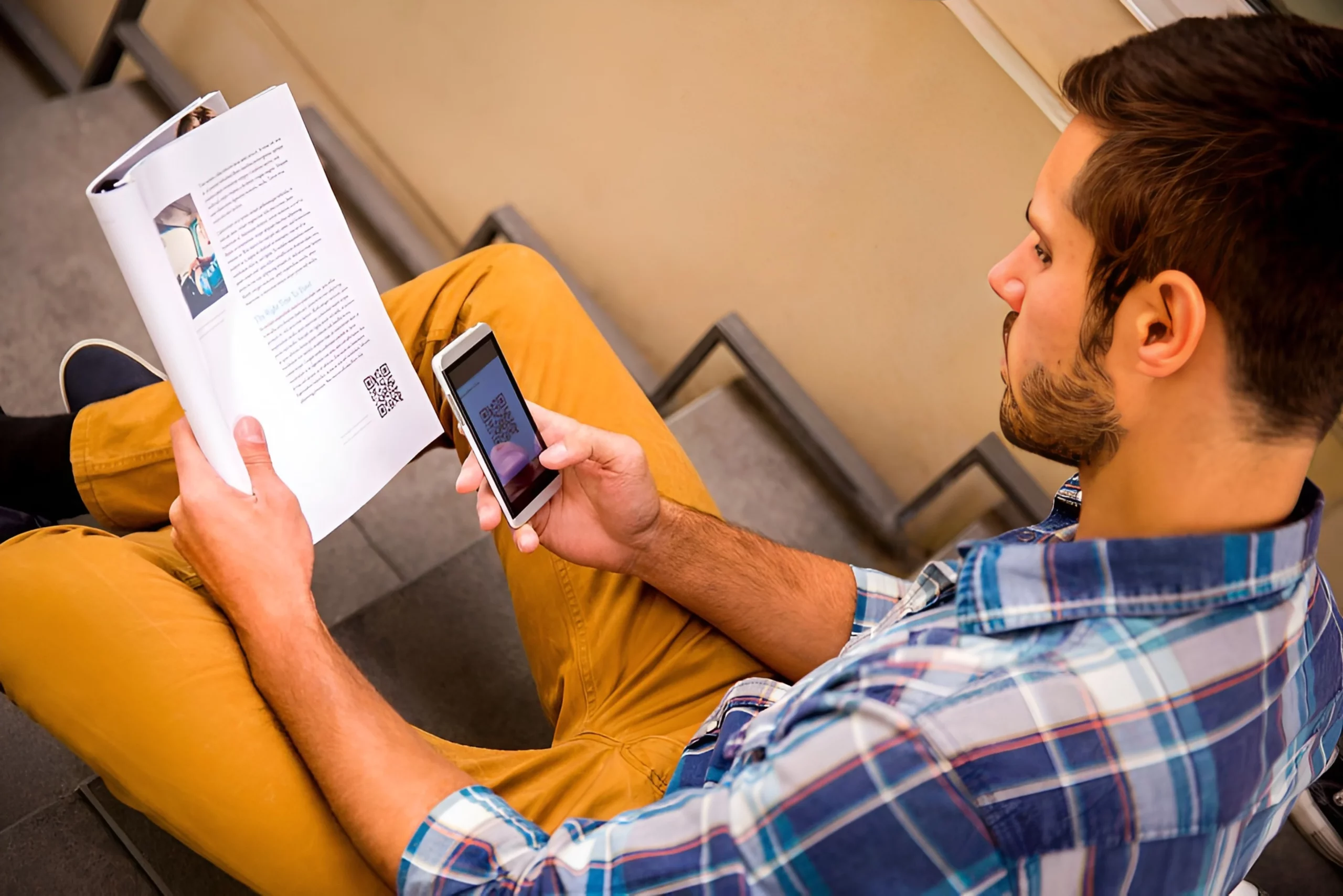 With increased competition among businesses, how could QR codes in print ads provide you with what you need to stand out from the crowd?
Print advertising is an affordable way to get your business noticed, but it's more difficult to track the results of traditional print ads compared to online marketing campaigns.
One way to get creative with your print ads is by incorporating QR codes, which allow you to connect directly with potential customers through their smartphones, increasing brand awareness and encouraging impulse purchases right on the spot.
This blog will discuss how to incorporate QR codes in your print ads and campaigns to get more clients.
Read on to learn more!
Why Should You Use QR Codes in Print Ads?
Whether it is an item, good, or service – what matters most to customers when they think of your company?
Businesses that utilize high-tech gear in running their operations will attract more customers than those without such technology.
Technologies are being used to provide customers with faster and more personalized service by reducing waiting time.
One way this can be achieved is through QR codes featured in advertisements. You can use QR codes to track how often your ad is being scanned and gauge its effectiveness.
Plus, QR codes can provide a link from the offline world to your website or online store. This makes it easy for customers to learn more about your product or service.
Importance of Printing QR codes!
QR codes are important for several reasons. They can be used to track how often your ad is scanned, which can give you valuable data about who is interested in your product or service.
QR codes can also link the offline world to the online world, making it easy for customers to find your website or social media pages.
Plus, QR codes are cool – they're a great way to stand out from the competition and show that you're up to date with the latest technology.
To get the best out of QR codes, consider the following:
Easily Scannable QR Codes
QR codes need to be placed where people will scan them. Placing them on pictures or logos within an ad is ideal because people naturally want to look at these things more closely.
You may also want to place them on top of another image, like the company logo, so they stand out when someone scrolls through their newsfeed on Facebook or Twitter.
A Clear Call-To-Action (CTA)
Your CTA should always be clear and concise, so potential customers know what you want them to do when scanning your QR code.
For example, if you have a discount offer available exclusively to those who use your QR code, then make sure it's prominently displayed as the call-to-action.
The reason for printing QR codes is to allow data exchange through scanning.
This signifies a long-term investment in providing basic knowledge about their services and other promotions for organizations.
And if the printed QR code is strong and lasting, its scan history will remain secure.
It's important not to overcrowd your ad by putting too many different QR codes in one space. Choose one or two focus areas and only include 1-2 different QR codes per ad.
If there are other elements such as images or graphics, try placing the code off to the side instead of centering it. If you're planning on running multiple ads over time, include your current promotion in each one!
How will printing QR codes on Flyers and brochures help a business?
Printing QR codes on flyers and brochures is a great way to connect with potential customers and clients.
Creating marketing plans can be a struggle. But with the ever-present threat of pandemic interfering in your affairs, you're bound to lose money!
And this will affect how many people come across your business opportunities. So let me tell you about QR codes – they'll save the day!
Instead of wasting time designing templates for paper copies of brochures or flyers (now so outdated), upload some data files, including PDFs, videos, and audio clips, onto your website, and you'll have an interactive website without fuss. Around with all those pesky tags!
Ways to Use QR codes for Your Business!
QR Codes are now used in print media marketing campaigns to reach the targeted customer base.
With all other advertising mediums struggling to keep up with the ever-changing digital world, these codes provide an engaging and focused shopping experience for customers and brands alike.
The QR Code bridges this gap from virtual to reality – providing an innovative new platform for businesses to stand out amongst competitors in today's complex market of high-tech products.
These are the five ways to use QR codes in your ads:
Put a QR code on your business card. When people scan it, they can be taken to your website or social media profile.
Include a QR code in print ads, flyers, and other marketing materials. You can link the code to a landing page with more information about your product or service.
Use QR codes to track how often your print ads are scanned. This data can help you determine whether your ad campaign is successful.
Add a QR code to packaging or product labels. This lets customers quickly find out more about your company and what you offer.
Send QR codes with direct mail, such as a letter or postcard. The codes can direct recipients to your website and make it easier for them to contact you.
How to create custom QR codes and get more clients?
You can create custom QR codes for your print ads using a QR code generator like QR Cloud.
This will allow you to add a logo or branding to your code, and you can even choose the color of the code.
You can also redirect your QR code to a specific landing page on your website. This is a great way to track how many people are scanning your code and learning more about your business.
Plus, it's a great way to get more clients! So, what are you waiting for? Go to QR Cloud and create the perfect QR code for your next campaign.