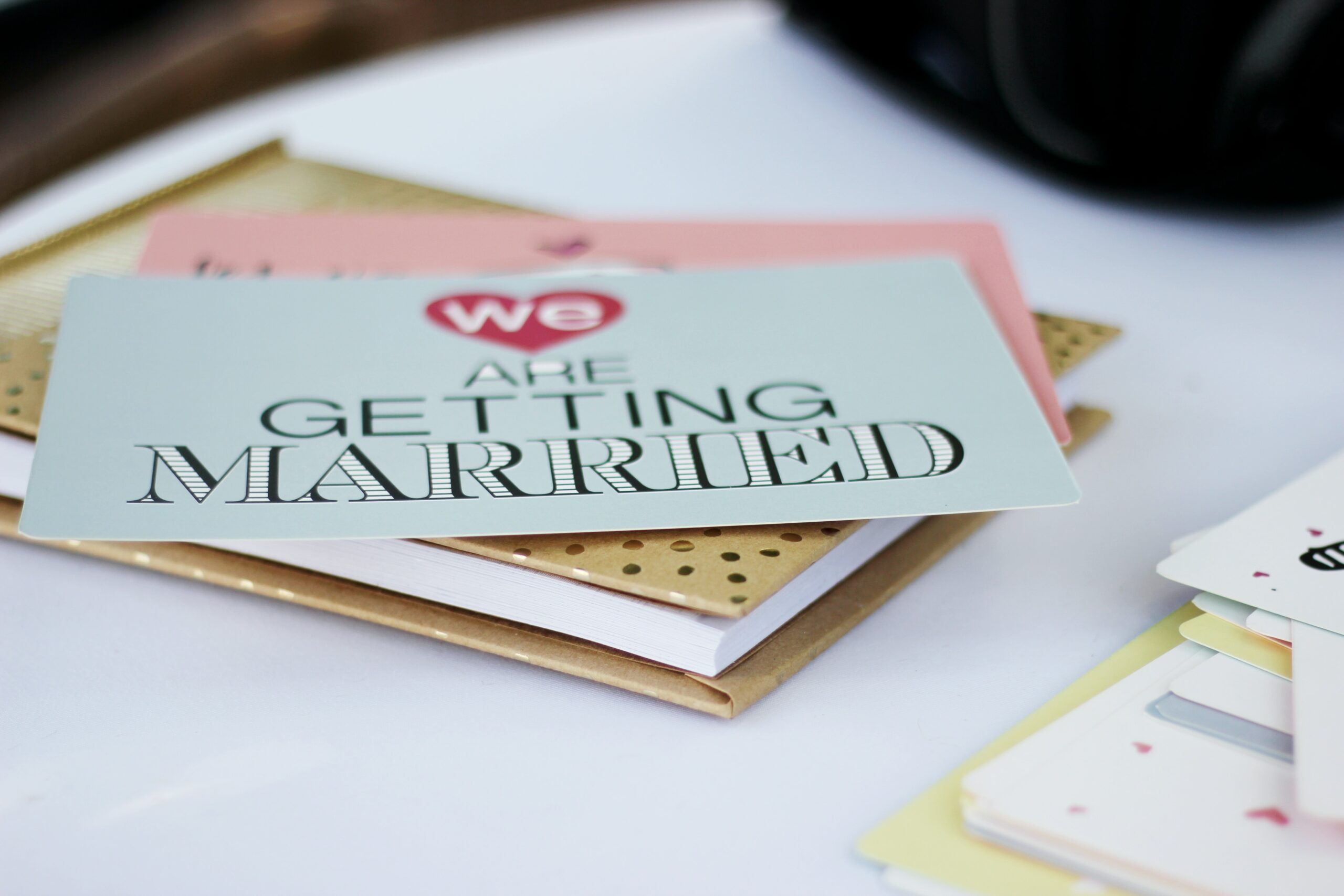 Are you in the midst of planning a wedding? If so, you've probably heard of QR Codes on wedding invitations. We've increasingly seen wedding suppliers integrate QR Codes into their invitation design, which, in our opinion, make traditional invitations more fun, interactive, and convenient. In this article, let's take a closer look at how you can effectively incorporate this technology into your wedding invitations.
What are QR Codes?
QR Codes are 2D barcodes that can be scanned using the native camera of a modern smartphone or a mobile application. Initially developed for inventory purposes, they have become a staple in operations and marketing. QR Codes can be used as a payment option, to direct users to any existing web page, as a storage for files, and more.
Creating QR Codes is easier now more than ever. You don't need to know coding or programming, since there are many QR Code generators out there. You just need a device and Internet connection to start creating your QR Codes.
More importantly, QR Codes are easy to read. Most modern smartphones can scan QR Codes on their native cameras. If not, you might need to download a QR Code reader. (Read our article on the best QR Code readers.)
Why Should You Use QR Codes on Wedding Invitations?
QR Codes are convenient to save.
QR Codes have really gone a long way since the first decade of 2000. Now, you can create QR Codes that automatically save details on your phone. This way, you no longer have to manually type in names, email addresses and phone numbers on your calendar. You don't have to scroll through social media or instant messaging accounts to confirm your attendance. And you don't have to worry about typing info on your calendar. Save dates on your calendar, contact details on your phone, and easily find the location on maps.
QR Codes can reduce printing cost.
Budget is a major part of wedding planning, so it's a great thing that QR Codes can help you save on your invitation cost. QR Codes can be as small as half an inch and they can contain a huge amount of data (number for RSVP), images (for the map or guide to attire) and pinpoint the directions on maps. This will save a lot of resources from printing as you can have less pages to print.
QR Codes are versatile.
What kind of information can you put inside a QR Code? The answer is any. You can put text, URL, phone number, email address, crypto address, images, GPS coordinates, audio, video, and others. You won't run out of incredible ways to use them for wedding invitations.
What Types of QR Codes Can You Create for a Wedding Invitation?
Save the Date
By scanning this QR Code, your guests get the option to save the wedding details on their calendar app. You can include the event, date, time and location of the wedding.
What to use: Event Link (Static/Dynamic)
RSVP
By scanning this QR Code, your invitees will be directed to SMS or instant message the confirmation of their attendance to the wedding.
What to use: SMS or URL QR Code (Static)
Location
Scanning this QR Code pins the location of the wedding or the reception so your guests don't get lost. You can also send a sketch or the image of the venue for reference.
What to use: Location QR Code (Static) or Image File Link (Dynamic)
Dress Code
If you're very particular that everyone is dressed accordingly, include a definitive guide to the dress code. This can either be a web page or a PDF your guests can download.
What to use: URL QR Code (Static) or PDF File Link (Dynamic)
How Do You Create QR Codes on Wedding Invitations?
Choose a reliable QR Code generator.
There are many QR Code generators available nowadays. What you choose largely depends on your needs and budget. If you need simple, disposable QR Codes, there are different free QR Code generators available. For more complex information, such as files and images, you may need a subscription to a QR Code service.
Decide between a static and dynamic QR Code.
Static QR Codes are permanent and non editable, so they're great for single use. If you're sure there won't be any changes in the contents of your QR Code, you can create a static QR Code using any reliable QR Code generator.
Dynamic QR Codes, on the other hand, are QR Codes that can be edited and tracked. The downside for dynamic QR Codes is that you need to pay for subscription to a QR Code generator. But, don't worry because this is relatively affordable, especially given the features it comes with.
Test your QR Code before integrating into your invitation.
An important step is testing your QR Code before printing it in bulk. As mentioned before, QR Code saves space in your invitation. But that wouldn't matter if your code ends up not working at all.
You can either test your QR Code on the computer screen or a printed copy. Simply point your smartphone camera and click the prompt to see if your QR Code works as intended.
Add a call-to-action.
In most traditional weddings, guests come from diverse backgrounds. It's not impossible to have guests who do not know how to scan QR Codes. Adding a CTA lets your guests know what to do.
Some ideas would be:
Scan to Save the Date
Scan to RSVP
Scan for Directions
What's Black Tie?
Conclusion
Wedding invitations can be made more interactive and convenient with the use of QR Codes. These 2D barcodes can be used to pin the location of the wedding venue, save the date to your guests' calendar app, or direct them to a phone number or instant messaging account to RSVP. To make your QR Codes more effective, you have to pick a reliable QR Code generator, decide the right type of QR Code you need, perform a test scan, and add a call-to-action. Ultimately, QR Codes are a modern and immersive way to engage with your wedding guests.
Need a step-by-step tutorial?
If you're still confused about creating your first QR Code, our first ever YouTube video tutorial is up! Watch it to see how easy it is to create static QR Codes on our QR Code generator.