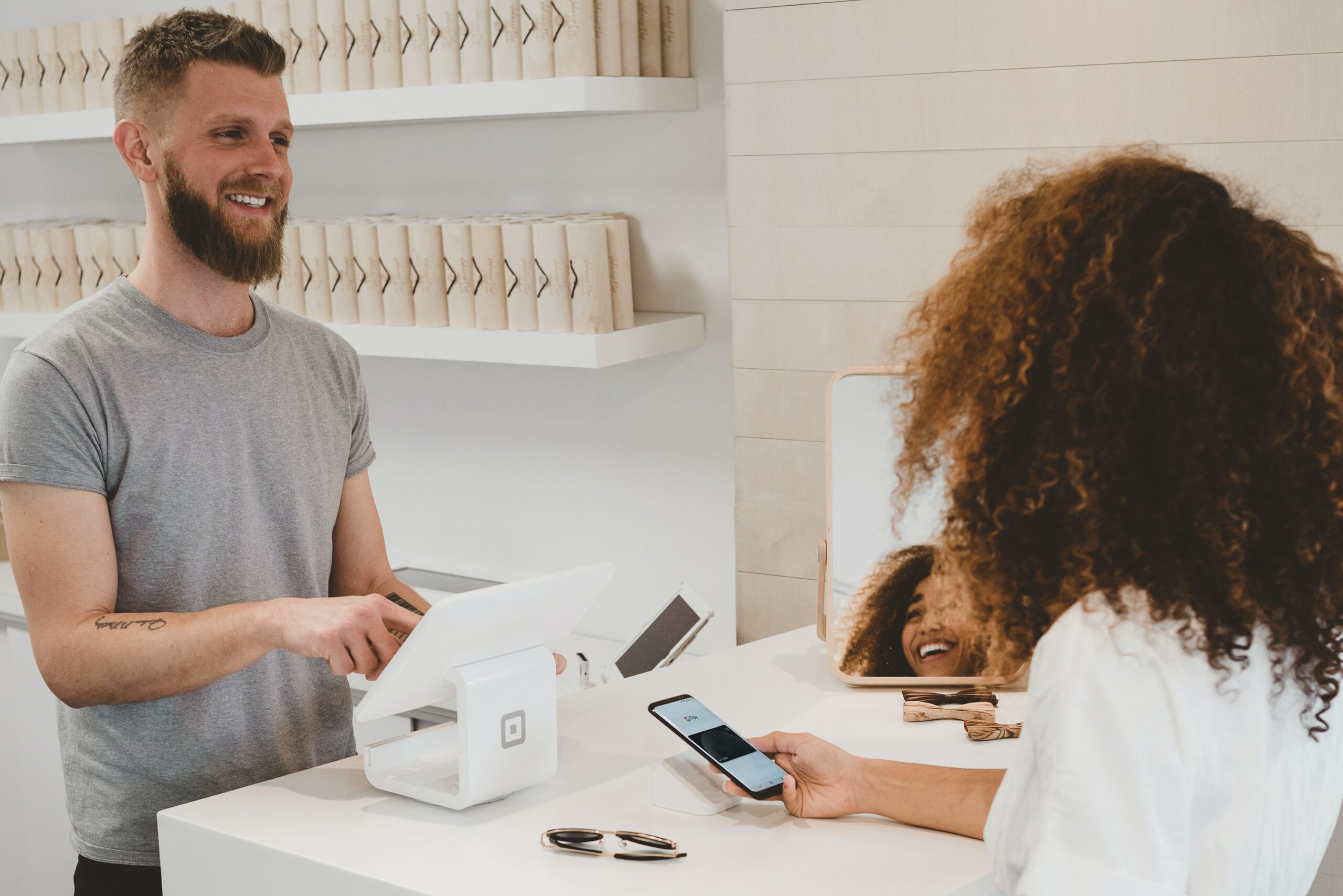 QR Codes for Convenient Stores are becoming more and more convenient in different places and areas. This delivers a faster, more hygienic, and convenient service to customers.
The idea behind QR Codes is to create an image that can be scanned by a smart phone using an app, modern phones can directly scan these codes using only the camera app. Convenience stores display QR Codes to show or process loyalty programs, make payment, and show product descriptions.
Simply put, convenience stores make the lives of their customers even more convenient.
QR Codes for Convenience Stores
QR Codes for Payments
An increasing population of consumers now prefer using cashless methods for paying different services and products. One method is Quick Response Codes or QR Codes. One simple method is to simply scan them with their mobile phones which are integrated with different bank or payment terminals. 
App-to-app payments can also be done using QR Codes. The customer and the store can open payment apps, scan the code, input the necessary amount to be paid and process the payment. Customers can even add tip for the person attending to them.
A large sum of this increase is due to the recent call for convenience and increase in hygiene because of the pandemic.
Some stores that already use QR Codes for payments are convenience stores like 7-Eleven.
QR Codes for Loyalty Programs
Customers love and will definitely come back if you have some kind of loyalty program.
Traditional loyalty programs depend heavily on plastic cards and paper coupons which not only pose danger in the environment but also on health and hygiene. A more convenient alternative to card based loyalty programs are QR Codes. It is more sustainable as it could minimize paper waste, ink, and other resources in printing.
QR Codes for loyalty programs are becoming more popular in making customers happy. Some businesses introduce a purchase to points system where customers gain loyalty points when they buy products or use services. Earned points can then be converted to purchasing power or free gifts.
You can also use this alongside social media and web pages. Simply insert your loyalty QR Code to attract more customers and make them regular ones because of your offer.
QR Codes for Product Information
Almost all large companies have already integrated QR Codes in their product packaging. Products like Apple, Coca-cola, and Amazon have noticed large increases in their return of investment and sales.
Using QR codes for Product Information may revolutionize the way your consumers interact with your product. It can even boost transparency and trust of the consumers, and building trust means having more loyal customers.
Products may include other information not included on their printed information sheet. Information like origin of materials, nutritional facts, recipes using the product, and even a client satisfaction survey and reviews. Finding information about a new product is now easier thanks to QR Codes.
With current advancement in smartphone technology and more people using them, integrating QR Codes for Product Information is the future of the industry.
QR Codes for Contact Information
Traditionally, convenience stores give contact information to customers or other clients using business cards. And these cards can easily get damaged or get lost. It is also not sustainable and hygienic. An increasing number of grocery stores now use digital business cards using QR code technology. These QR codes for grocery stores can automatically show any information you are looking for, including names, contact numbers, email addresses, social media pages, web pages, and more. With just a few taps, your customer or even your potential business partner can easily save your contact information.
QR Codes for Customer Service
Providing proper and systemized customer service makes customers feel satisfied and trust your services. This is evident in some research that more than half of your customers are likely to return after a positive customer service experience.
QR Codes for Convenience stores can help increase significantly customer service and boost loyal customers.
The Bottom Line
To give a recap QR Codes for convenience stores are used for:
Payments
Loyalty programs
Product information
Surveys and reviews
QR codes have become one of the most popular technologies integrated by new and existing companies as the advent of non-contact convenience store experience started.
So next time you visit a convenience store, make sure to look for that box image and scan it, it might just make your life more convenient.