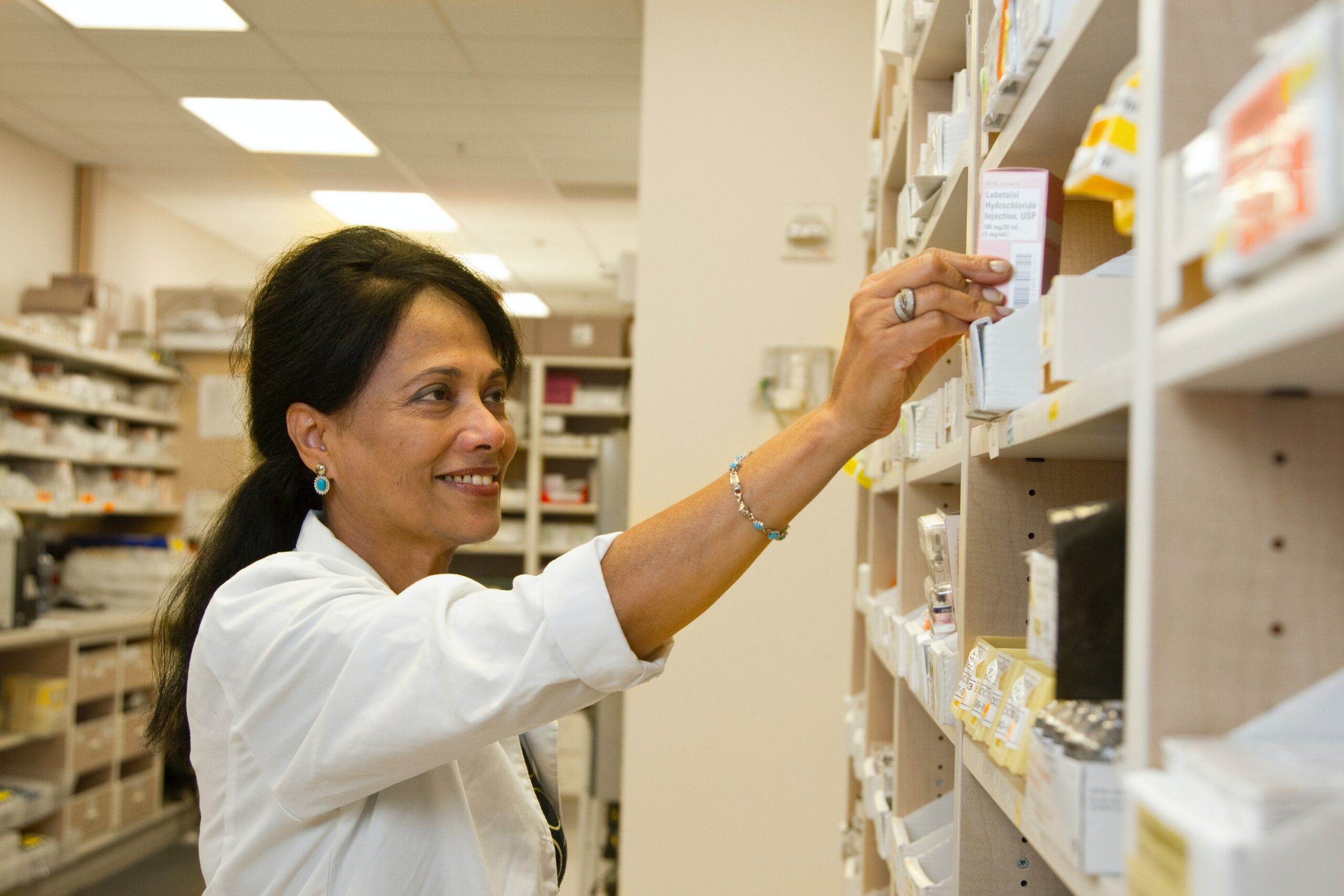 QR Codes are popping up everywhere nowadays, their applications so far seemingly endless. Healthcare is one industry that has benefited a lot from this simple yet versatile technology. And the pharmacy industry has reaped the benefits of QR Codes for the past years. In this article, let's talk about how pharmacies can use QR Codes in order to upgrade their services and reach out to their customers.
Uses of QR Codes for Pharmacies
Medication Information
As a pharmacy customer, you can benefit greatly from QR codes, which provide you with vital medication information. By scanning the QR code printed on your medication packaging using your smartphone, you can access important details such as dosage instructions, possible side effects, and drug interactions. This is especially useful if you take multiple medications or have a complex medication regimen, as it allows you to have all the necessary information in one easily accessible location.
Prescription Refill
You can also use QR codes when it comes to refilling your prescription. Pharmacies can print QR codes on your prescription labels, which you can scan using your smartphone to automatically refill your medication. This feature saves you time and effort by eliminating the need to call or visit the pharmacy to refill your prescription. Moreover, pharmacies can use QR codes to send you automatic reminders when it's time to refill your medication, making the process even more straightforward.
Health and Wellness Information
Pharmacies can print QR codes on flyers or posters that link to articles about healthy living, exercise tips, or information about common health conditions. By scanning these codes with your smartphone, you can access this information and position yourself as an informed and proactive healthcare consumer. Pharmacies can also use this opportunity to establish themselves as a resource for their customers beyond just dispensing medication, by providing value-added services that promote overall health and wellness.
Loyalty Programs
Pharmacies can also use QR codes to incentivize customer loyalty. By printing QR codes on receipts or other promotional materials, pharmacies can offer discounts or other rewards to customers who scan the code. This feature can encourage customers to return to the pharmacy and make additional purchases. This ultimately drive revenue and build customer loyalty.
Contactless Payment
Another way pharmacies can use QR Codes is with contactless payments. Pharmacies can print QR codes on receipts or other payment-related materials. This enables you to complete your transactions without the need to physically handle cash or a credit card. This feature not only minimizes contact but also enhances your overall customer experience by simplifying the payment process. With the increasing demand for safe and easy payment options, QR codes provide a seamless and reliable solution for pharmacy transactions.
Customer Feedback
With QR codes, it's never been easier to share your opinion and contribute to the improvement of your pharmacy experience.
All you have to do is scan the QR code printed on the receipt or in-store signage. You'll be directed to a survey or feedback form. This allows you to share your thoughts about service given by staff and the products you have purchased. Through your feedback, you can help the pharmacy see the areas it needs to improve on.
Product Information
Some medical products today already have a built-in QR Code. Sometimes, it contains the serial number. Sometimes, it leads you to the company's website or social media account.
Pharmacies can take this up a notch by transferring the contents of the medication package insert into a QR Code. By scanning the QR Code, you will see dosage information, contraindication, expiration date, ingredients, or use instructions. This way, you no longer have to keep the insert (which always gets lost anyway!).
Drug Disposal Information
Make sure to dispose of expired and unused medication properly. The pharmacy can stick a QR Code on the product label or prescription packaging that contains information on how you can dispose of medicine. As we all know, medical waste requires different disposal methods compared to household and personal products, so a QR Code that gives you instructions on how to do that will be useful.
Appointment Scheduling
You can save time and effort by using QR codes to schedule appointments with your healthcare provider. Pharmacies can print QR codes on appointment cards or promotional materials, allowing you to quickly and easily schedule appointments using your smartphone. This feature eliminates the need to call the pharmacy or visit in person to schedule appointments, making the process more convenient and efficient for you. Additionally, pharmacies can use QR codes to send appointment reminders to patients, reducing the likelihood of missed appointments and helping you stay on top of your healthcare needs.
Personalized Offers and Promotions
Pharmacies can also track your purchase history and behavior. This allows them to send you discounts and promotions on products that match your interests and needs. Unlock exclusive offers and discounts on the products you love. This not only saves you money but also helps pharmacies build customer loyalty by providing personalized promotions that meet your individual needs and preferences.
Vaccine Information and Appointment Booking
Pharmacies can print QR codes on their websites or in-store signage that link directly to up-to-date information about vaccine availability, eligibility criteria, and appointment booking options. You can stay informed about the latest vaccine information and book your appointment with ease.
Enhanced Patient Privacy
Finally, QR Codes can enhance the security of your personal information. Your privacy is important, and QR codes can play a role in protecting it. Instead of calling out your name when your prescription is ready, pharmacies can print QR codes on prescription labels. Simply scan the code with your smartphone, and you'll receive a notification when your medication is ready for pickup. This not only ensures that sensitive medical information is not shared in public spaces but also offers added convenience by eliminating the need to wait around the pharmacy for your medication.
How to Create QR Codes for Pharmacies
Nowadays, creating QR Codes has become easy and convenient. With a variety of QR Code generators readily available on the market, you have lots of options on the generator that fits the needs of your business model.
Should you decide to subscribe to QR Cloud, here's how you can easily create your own dynamic QR Codes using dynamic links.
On your account dashboard, look for the "Create Link" button and choose "QR Link" from the dropdown menu.
Paste the preliminary URL you want to use. (You can change this later.) Then, type in the QR link URL, which you will use to create your dynamic QR Code. Optionally, you can add limits to your QR Code, add a password or a sensitive content warning, and limit scanning by country, device, OS, and other parameters.
Click "Update Link & Create QR Code."
You can now customize the appearance of the QR Code.
Perform a test scan before downloading your QR Code.
How to Change the URL Behind Your QR Code
On your dashboard, click on the "Total QR Links" tab.
Look for the link that you have just created.
From here, you can change the destination URL. However, you don't touch the QR link URL!
Bottom Line
QR codes have revolutionized the way pharmacies interact with their customers, providing numerous benefits that enhance the customer experience and streamline pharmacy operations. From providing medication information and facilitating prescription refills to offering personalized promotions and appointment scheduling, the possibilities for QR codes in the pharmacy setting are virtually endless. As the healthcare industry continues to evolve and the demand for digital solutions increases, QR codes are poised to become an even more integral part of the pharmacy experience.