The campus paper is a must in the practice of academic freedom in schools and colleges. However, every year, many student papers run into funding problems, making it a challenge to deliver relevant and timely news to the student body. Using QR Code for campus papers is one of the modern solutions to keep students informed about issues.
QR Code
Quick Response or QR Code is an invention of Japan's Denso Wave as a response to the limitations of the traditional UPC barcode when it comes to the inventory of automotive parts. Later on, these two-dimensional barcodes would be used as a marketing tool, thanks to their versatility and ease of use, especially with the rise of smartphones.
The popularity of QR Codes became apparent during the pandemic that forced the world to shut down. Because of the need for contactless transactions, they became a useful method for payments and exchanging information. Soon, there will be QR Code virtual business cards (vCards), menus, movie tickets, identity cards, among others. We can also see QR Codes flashed on TV screens and video streams where they are used to accept donations or lead to websites.
But QR Codes are also being widely used for offices, schools, and libraries. This article discusses why you should start using this simple yet versatile technology as a solution to budget constraints of school papers.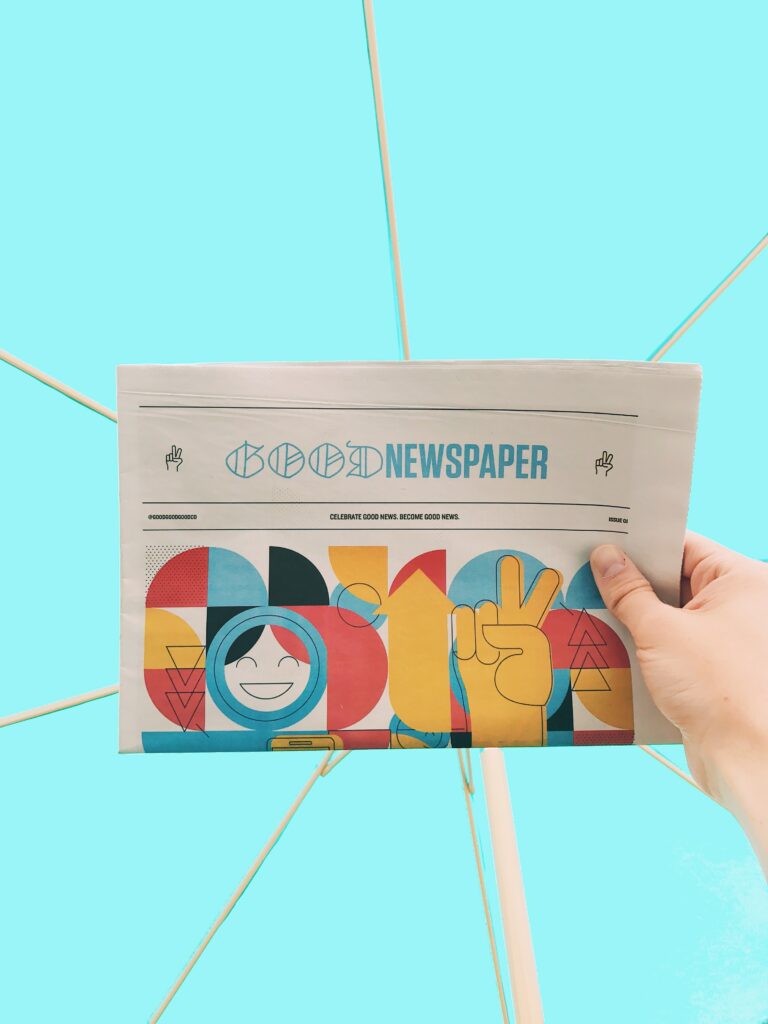 Why Use QR Code for Campus Papers
Everyone's Glued to Their Smartphones
If you're still stuck to solely printing your campus paper in 2023, you're missing out on a massive opportunity to reach more students. Yes, many still value printed newspapers. But most learners today, especially Gen Zs and Alphas, are glued to their smartphones that you're failing to reach out to them if you insist on print.
Moreover, because they are digital natives, Gen Zs and Alphas know exactly how QR Codes work without training. They can read the news of their choice
Creating QR Codes is Cheap
With the availability of free QR Code generators, you can now easily create static QR Codes for your school paper. All you have to do is copy and paste the URL of an article on your blog onto the generator and incorporate this QR Code into a one-page paper that has links to all of your news articles.
With QR Codes, you save a lot of money from printing costs. You can then use some of the money for your campus paper's website.
Link to Not Just Articles
Campus journalists nowadays do not just write articles. Some also have radio or TV broadcasts. In that case, you can also use QR Codes to direct your fellow students to radio or TV segments that discuss topics on the paper. This could be a complimentary radio or video for those students who would rather listen or watch news instead of read.
Trackable Dynamic QR Codes
It has always been a challenge to track readership of printed newspapers. This is the main advantage of putting your news online. On a blog, for example, you get insights on how many hits your article has gained. By putting your articles on a blog, you get data on the number of people reading your newspaper, as well as which types of news gather engage the most readers.
With dynamic QR Codes, you also get data on the number of scans your article has gained, from which operating systems, devices, and locations. This can help you track your readership and provide valuable information on how you can improve your newspaper.
How to Create a QR Code for Campus Papers
Static QR Code that Leads to News Articles or YouTube Videos
Open your QR Code generator.
Select the type of QR Code you want to create. (For instance, use URL QR Type if you are directing your users to an article published online, a recording uploaded on Spotify, or a video on YouTube.)
Copy and paste the URL of the article onto the appropriate box.
You can customize the appearance of your QR Code by changing its shape and color, and adding a logo, if you want. (Make sure this is consistent with all of your other QR Codes.)
Perform a test scan to make sure the QR Code leads users to the correct web page.
Once you're satisfied with the QR Code, download and start integrating onto your layout.
Bottom Line
QR Codes for campus papers is a versatile and economical way to deliver news and features to your fellow students. They can be used to link readers to online articles, as well as radio or video broadcasts. Creating QR Codes on QR Cloud is easy and affordable. If you want to start integrating QR Codes in your campus journalism, sign up with QR Cloud and get your first seven days for free!